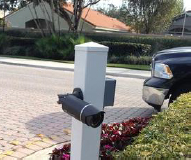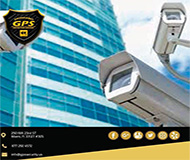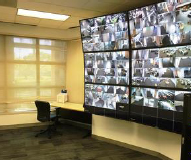 Security Monitoring Stations
GPS designs, installs and services high quality security systems for homes and businesses. Our service team will provide a wide range of flexible, state-of-the-art security products and services that serve a wide range of security clients ranging from homeowners, high rises, hotels, construction sites to multi-site international applications. We provide an affordable cost which will meet our client's needs. 
GPS is dedicated to designing residential systems that provide homeowners with peace of mind knowing that their family and possessions are safe and secure. Our commercial systems help security and facility directors handle the increasing complexity of security networks, derive beneficial information from their security systems and deliver unique security solutions.
 GPS can also assist you in civil cases. If your law firm has requested or subpoenaed copies of video surveillance, allow us to do a walk through and assure you are getting all the camera angles that will strengthen your case. The oldest trick in the book is that a company's management team will fulfill the courts request with recorded footage from camera's that have recorded at the worst possible angles. WE have a full P.I team trained specifically for providing you with photographs of camera locations and will do diagrams of the angles they are assigned to record. Our technician is certified in video evidence forensics, video enhancement and video evidence recovery
Complete Maintenance On All Your Existing Systems. Designed To Help Your Company Reach Its Potential. Whether You're Looking For A Small Tweak Or Complete Overhaul Of Your Security – We Have You Covered. Our Services Are Available A La Carte – So You Can Get Precisely What You Need.
» Public And Private Companies of any size

» Recovery Of Digital Evidence For Civil Litigation

» Video Processing And Enhancement